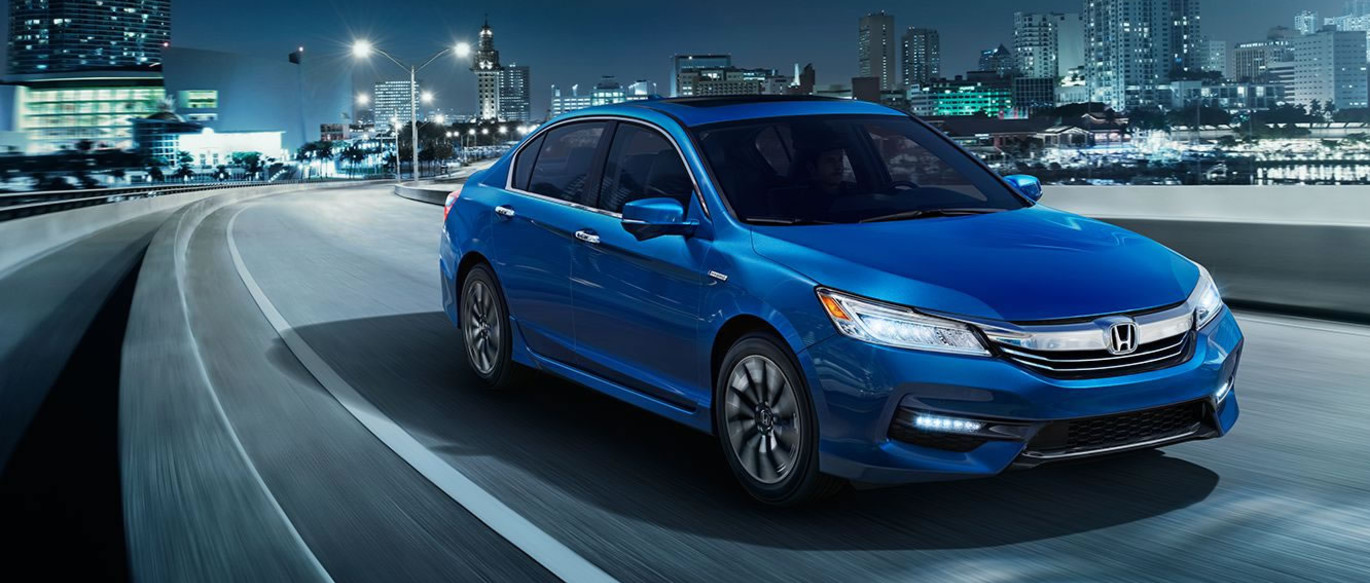 2017 Honda Accord Hybrid
47 MPG City / 49 MPG Highway
The 2017 Honda Accord Hybrid has arrived and it's brought with it a new vision of the future of 21st century vehicles. The Accord Hybrid presents itself like a luxury sedan with its smooth sporty stance, but raises the bar of luxury when you consider the value of owning an incredibly fuel efficient vehicle. Honda has brought the future to right now with the 2017 Honda Accord Hybrid. It gets a remarkable 47/49 MPG for city and highway* driving without sacrificing a beat of a performance driving experience making this hybrid sedan a valuable option for our Conroe area residents and drivers of all types.

At first glance, the Accord Hybrid's side profile shows bold angular lines and a distinct Honda grill so you know stepping into this vehicle is not only safe but invigorating. The sturdy exterior reminds us of previous Accords but with a new skin that feels both modern and timeless. But when you look deeper into this 2017 Accord, you start to discover why this Hybrid sedan strikes such a strong cord with hybrid enthusiast and luxury sedan owners alike.

Honda Accord Hybrid Trims
An Accord Made For 2017
The Push button start, Dual Zone Climate Control, and available Driver memory seats are to be expected features of 21st century vehicles, but the 2017 Accord Hybrid looks even further. Above the front seat, you'll have access to the programmable HomeLink buttons which will allow you to remotely operate three devices from your vehicle. Whether it's the garage doors, security systems, or even the living room lights, you'll have full access right from the front seat. If you choose the available seat warmers, your passengers may even regulate their own seat temperatures with buttons located in the side doors.

49 city/47 highway/48 combined mpg rating. Based on 2017 EPA mileage ratings. Use for comparison purposes only. Your mileage will vary depending on driving conditions, how you drive and maintain your vehicle, battery-pack age/condition, and other factors.
Honda's Best Accord Just Got Better
What sets hybrid vehicles apart from their gasoline counterparts may not be as visibly noticeable as you would think, but the added benefits you receive will surely not go unnoticed. Honda has worked hard to create a powerful, efficient motor system and it's finally available. Imagine the distances you can go on a single gallon of gasoline. The Accord Hybrid can easily get you into the Houston area on a single gallon of gasoline.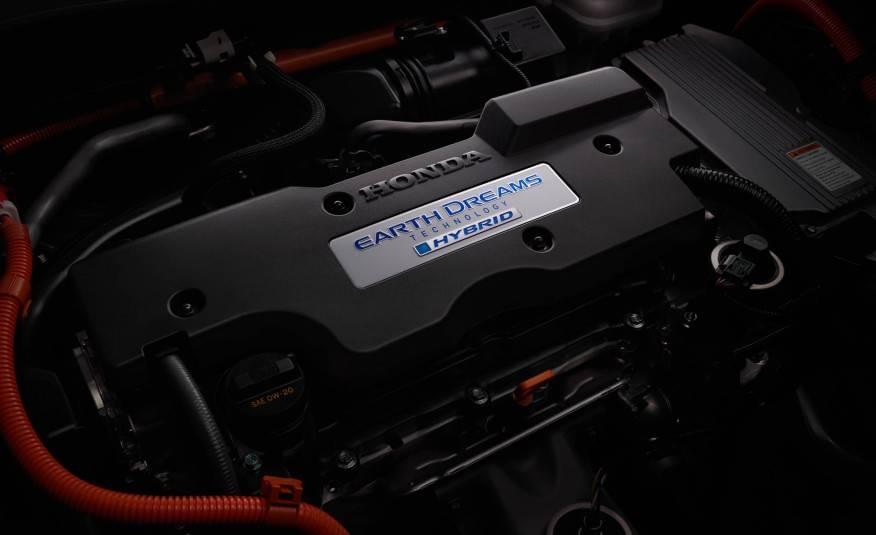 If you look under the Accord Hybrid hood, you'll see the Honda Earth Dreams dual motor system which gives this sedan its remarkable mileage. One motor will accelerate the Accord from a dead stop while the other will start the engine and charge the first motor. What this means is a smooth, fluid driving experience that results in incredible driving range. Never has owning a hybrid felt so, for lack of a better word, "normal." You can even make use of the added engine by using the Sport mode which will improve the Accord's acceleration and make for even more invigorating driving.
Wireless Charging Surface
The tech in this mid-sized sedan is partly what makes this Honda Accord unique. The level of device connectivity that this sedan gives you isn't necessarily obvious from the standard ports and cables. You'll always be able to plug into your Accord no problem but now you won't even need a cable or adapter. Even charging your wireless device is easy and cord free with the available wireless charging zone. Simply place your wireless charging device on the charging surface and you're set.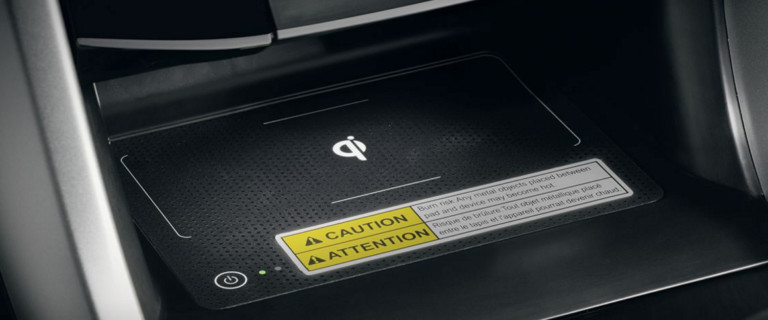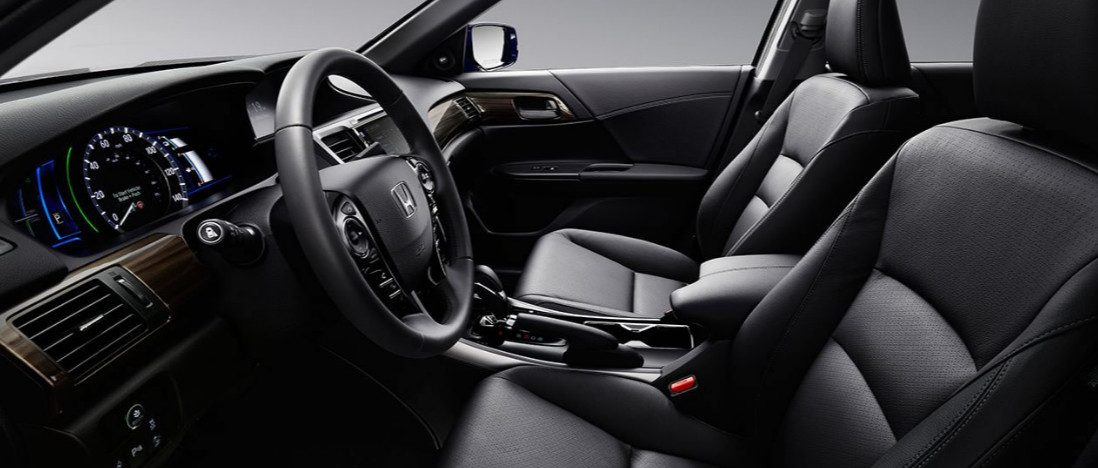 Just one look into the cockpit and you'll know you're operating a modern vehicle. The dashboard displays important driving information clearly and precisely while other interfaces autonomously cycle on and off depending on the driver's actions. If you're in reverse, the Multi-Angle Rearview Camera will display one of three togglable angles to improve your rear sight visibility. If you're signalling into the next lane, the LaneWatch cameras will display a wider view of your blind spot on the dashboard interface giving you nearly four times more view than you'd receive with the passenger side mirror alone.

These displays allow you to connect digitally to your Accord at whatever level you feel necessary making your driving even more seemless. Apple Carplay and Android Auto make it easy to use your Accord as an extension of your device with text and email functions, while also allowing access to your favorite navigation software and music programs. These utilities become even more useful when you consider they can all be operated hands free from the steering wheel using voice activated technologies.
Introducing the Future of Hybrid Driving
Honda Sensing Suite Available on Hybrid, EX-L, and Touring Trims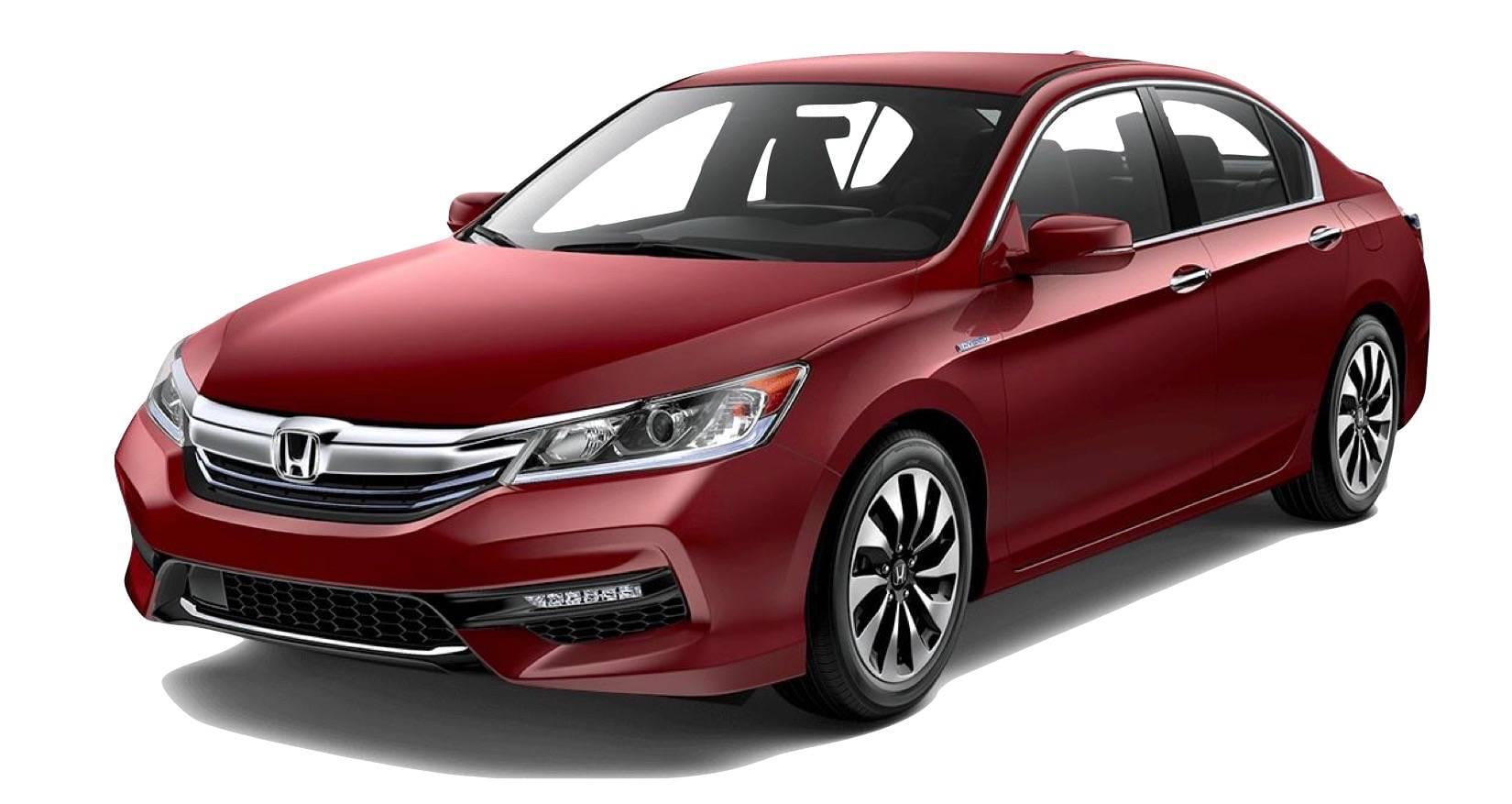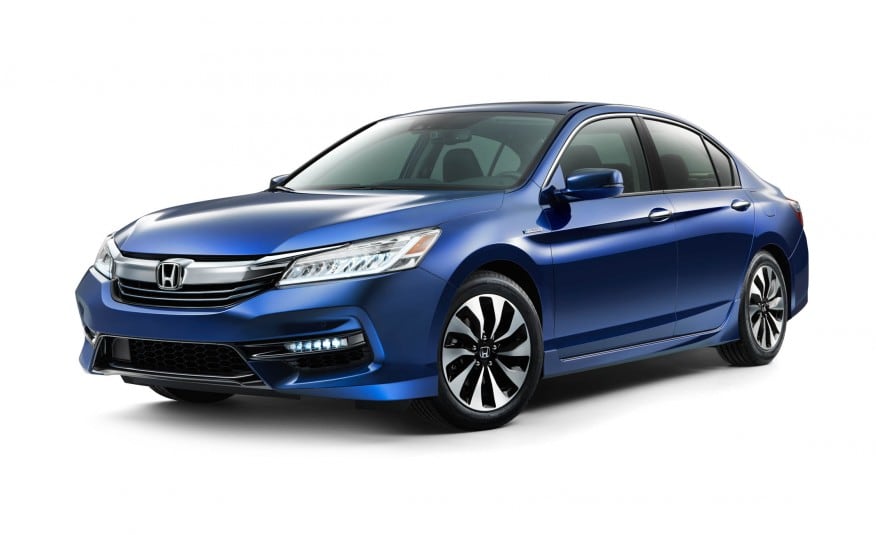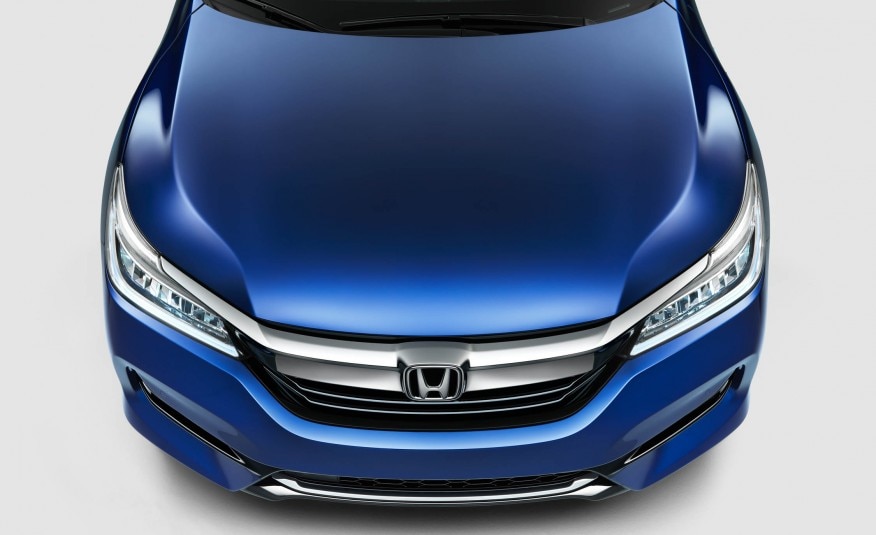 Since 1976 when first Accord was made, the visionary team behind Honda slowly began improving what it means to create and own a quality automobile. The value associated with a Honda comes not just from its ability today, but its ability to work tomorrow and many years after. The Accord works to preserve its legacy by preserving itself with the Honda Sensing Suite. This technology bundle works closely with a fleet of cameras, scanners, and sensors to survey your driving environment and brace for any obstructions that present themselves. Features like Lane Keeping Assist and Road Departure Mitigation System aim to keep your Accord centered in your lane and on the road. Other features like Adaptive Cruise Control and the Collision Mitigation Braking System will even adjust speed and applying braking if your Accord sees something you may have missed. These systems and other onboard driving technologies help make the Accord an even greater value when you consider the lengths that your vehicle will go to protect you, your passengers, and itself.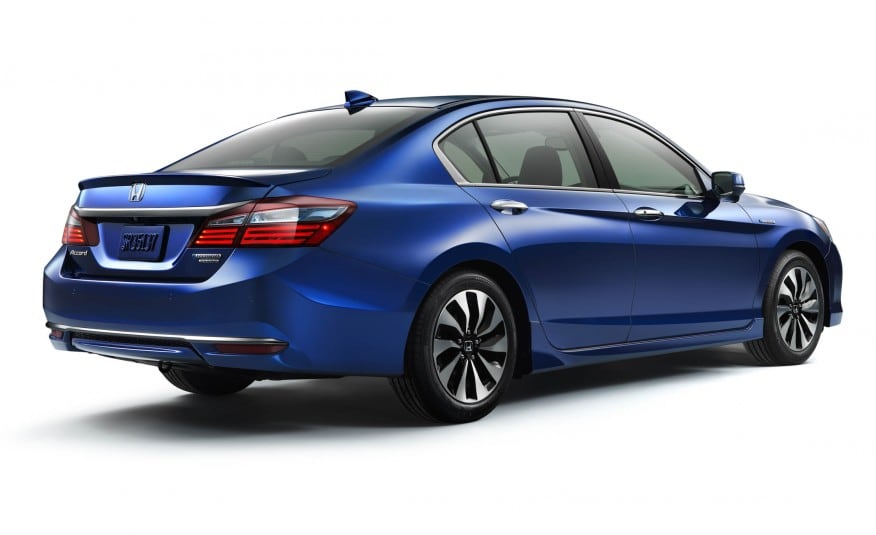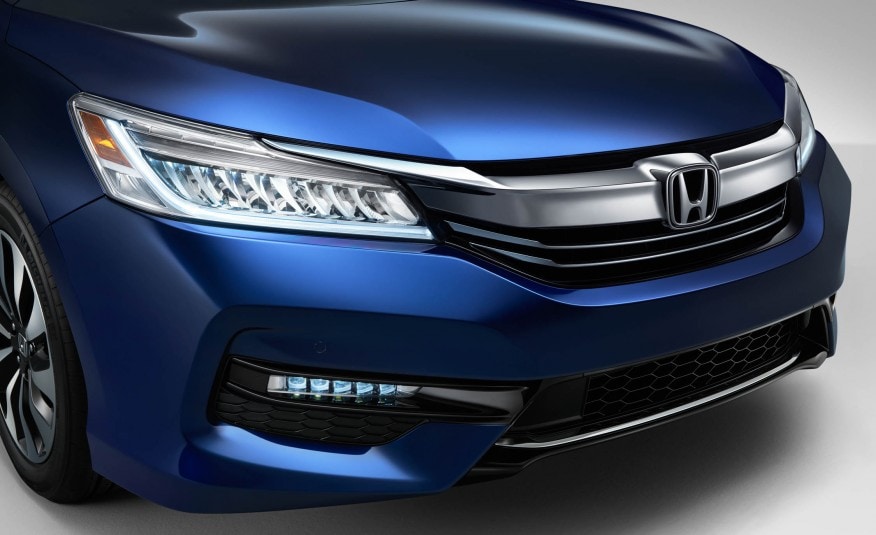 The Value of Owning a Hybrid from Keating Honda

The value of owning a hybrid isn't just that you consume and spend much less time and money using gasoline, it's that you believe in a future where clean energy can reliably propel people to their destinations for years to come. Honda's Earth Dreams engine aims to bring car ownership into a new age and the 2017 Honda Accord Hybrid does just that. If you're interested in a Honda Accord Hybrid, but have never owned a hybrid vehicle before, we recommend spending some time looking at their differences in person. If you'd like to introduce yourself or have any questions answered, our knowledgeable staff are standing by ready to help. We're proud and prepared to show you Keating Honda's dedication to customer satisfaction. If you'd like to wander our digital lot or find your exact trim, feel free to do so. Our helpful team is ready to answer any question you have about financing, servicing plans, or anything you can think of. We're prepared to prove the quality behind Honda's legacy.