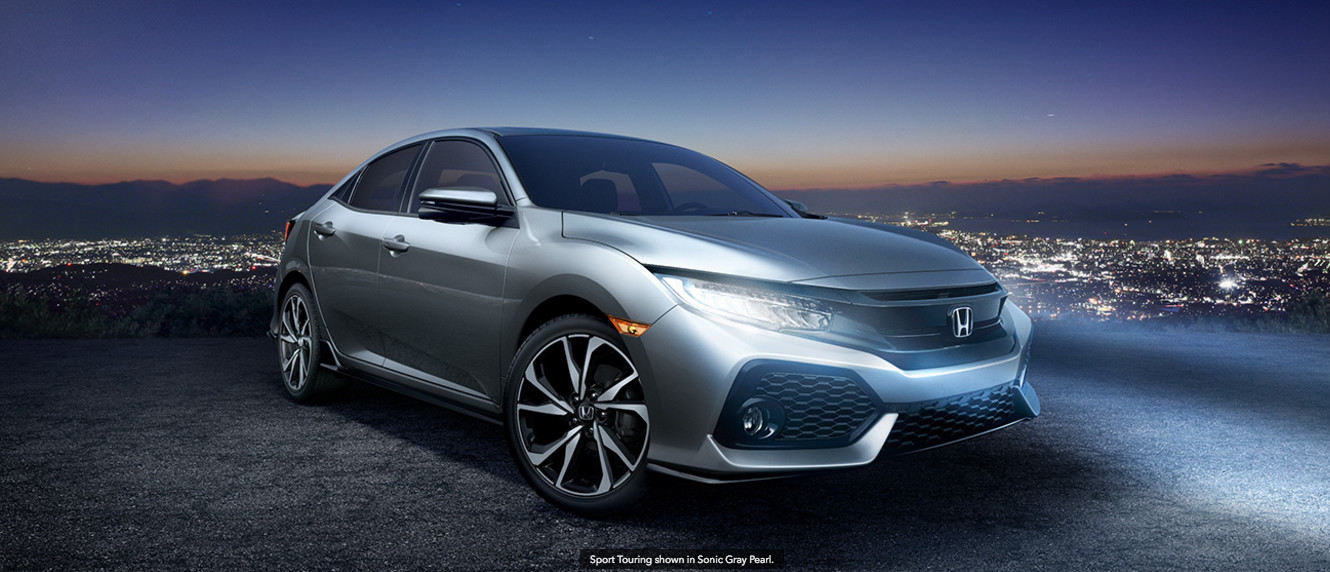 2017 Honda Civic Hatchback
The party has started, and now that the 2017 Honda Civic Hatchback has arrived, it's time to kick it into high gear. The 2017 Honda Civic Hatchback is the classmate we've all been waiting for. It shows off its athleticism with outstanding handling capabilities, its speed with a generously powered turbocharged engine, and its stunning beauty with-well-its stunning beauty. The 2017 Honda Civic Hatchback is now for sale! Ladies and gentlemen, let the festivities begin.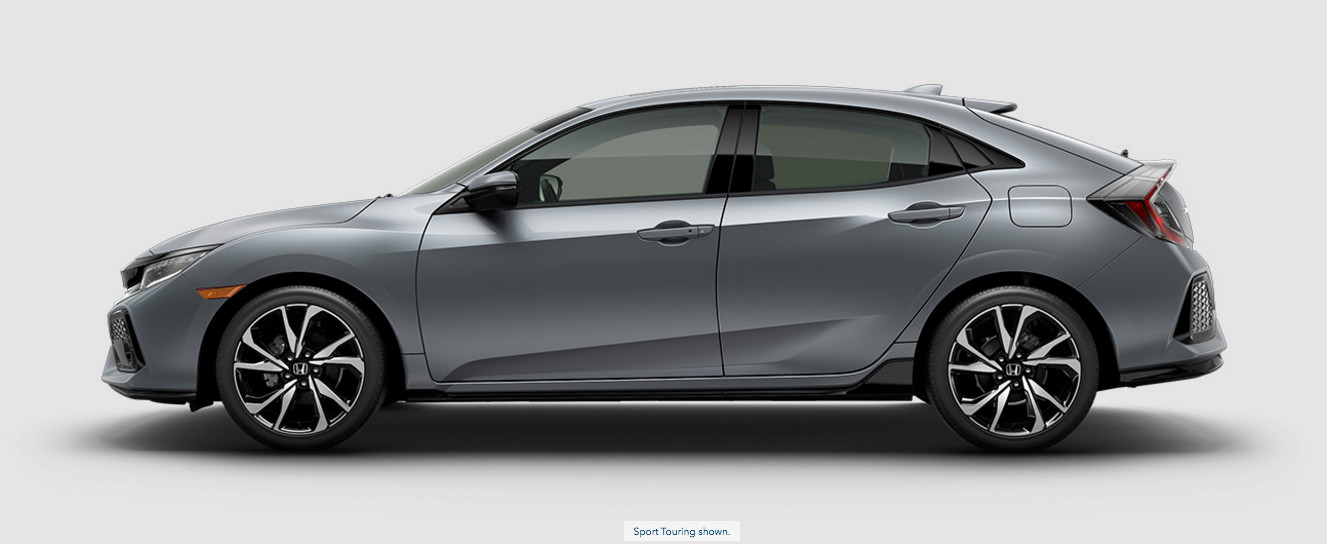 Functionally Fit
If Goldilocks were shopping for a car, she would say, "This one's just right." The Honda Civic Hatchback employs sophisticated angles, honeycomb grilles, and athletically toned panels. Not even The Three Bears could stop Goldilocks from driving away in the 2017 Honda Civic Hatchback. Different configurations offer different levels of accoutrements. The LX sits atop sixteen-inch alloy wheels, has a body-colored rear roofline spoiler, and utilizes a fin-type roof-mounted antenna. The EX rides on seventeen-inch alloy wheels, improves visibility with fog lights, and maintains or improves upon LX features. The Sport Touring trim comes configured with 18-inch wheels, side mirrors with integrated LED turn indicators, an underbody spoiler kit, center outlet dual exhaust system, and LED headlights. The 2017 Honda Civic Hatchback has been designed to get you to your destination in style.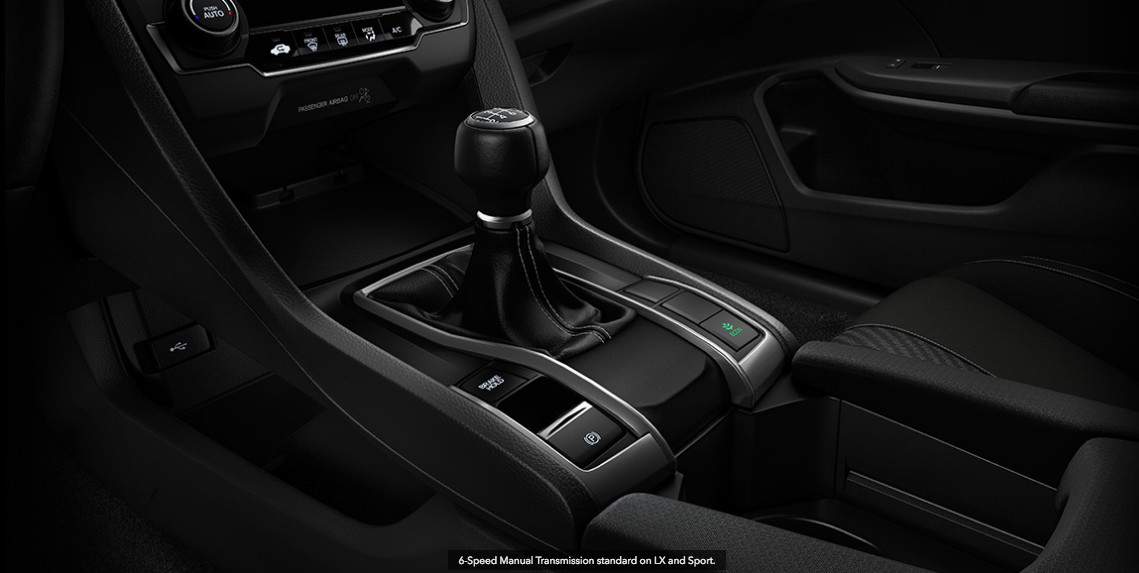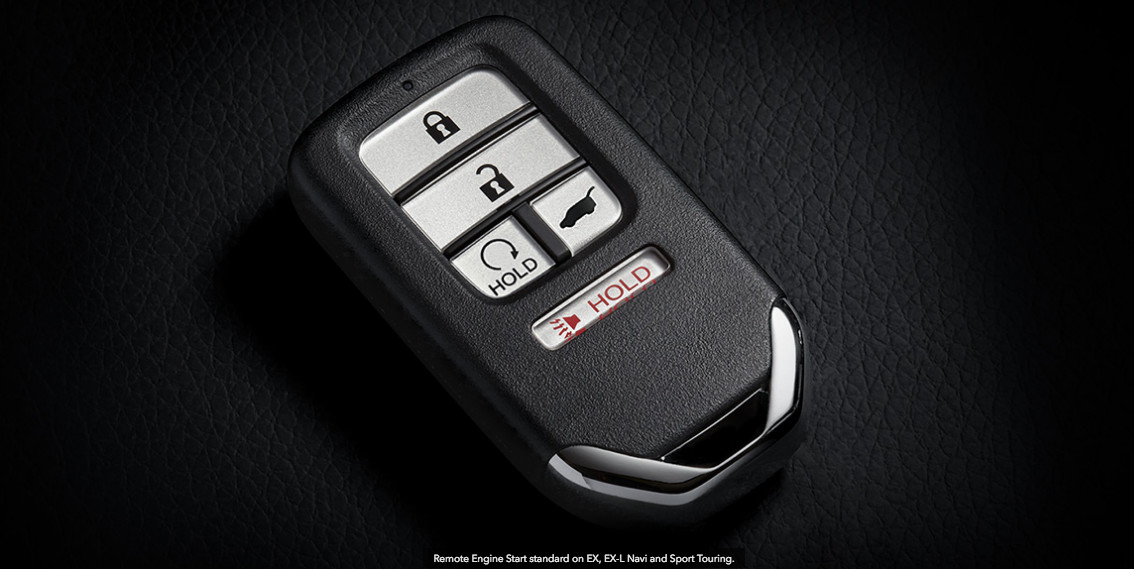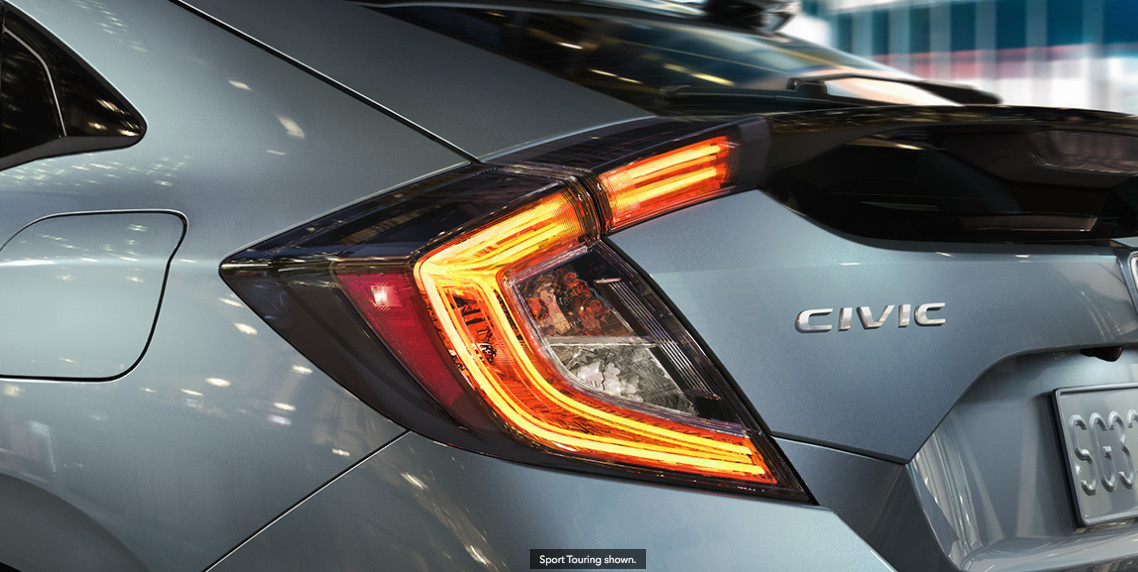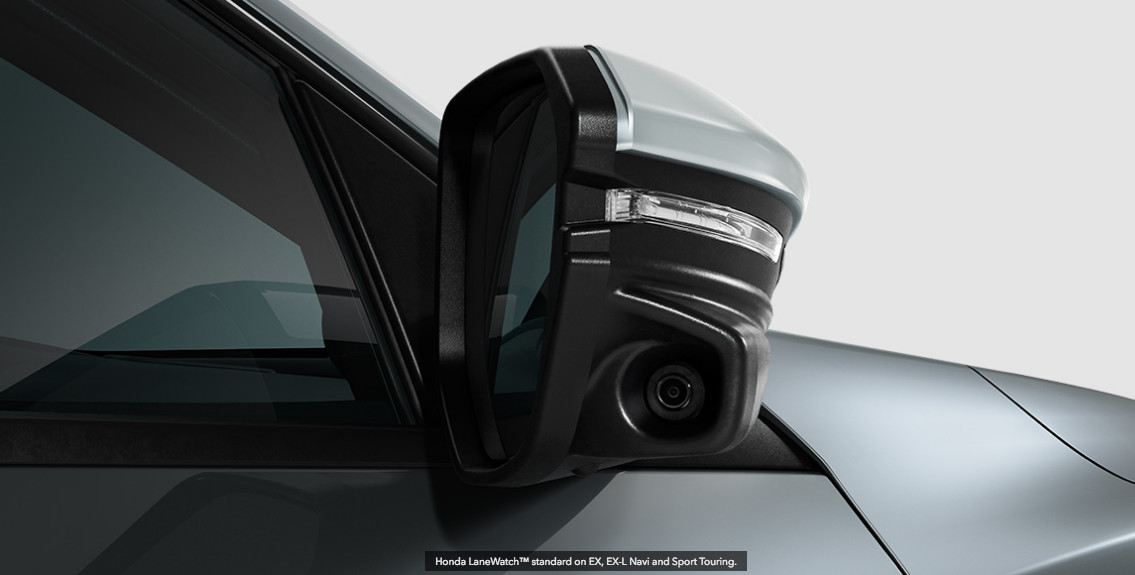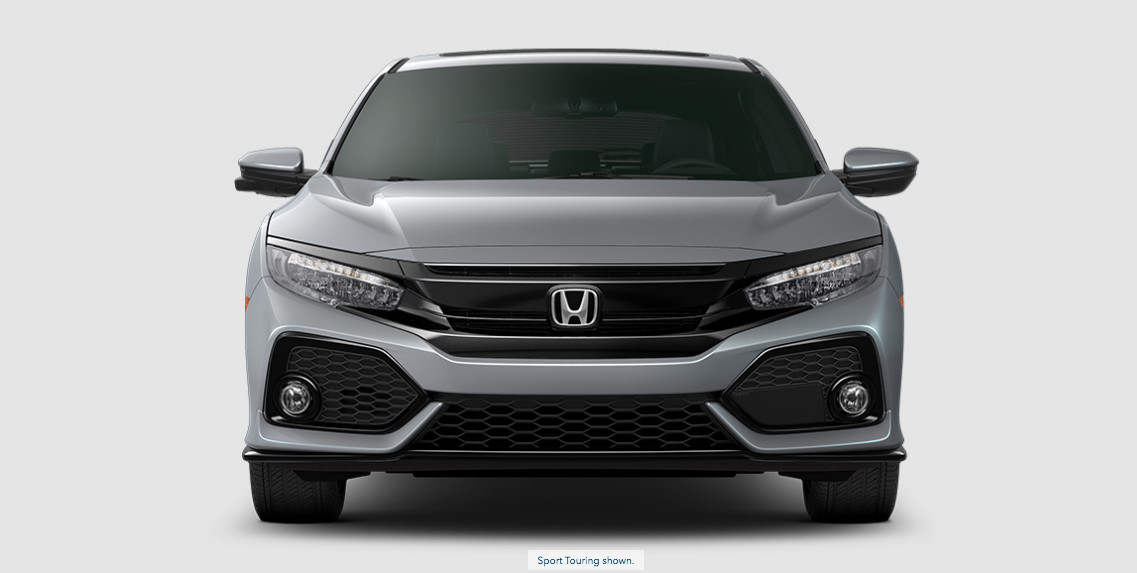 The sport trim boasts a hearty 180 hp, via a Honda 1.5 liter turbocharged and intercooled DOHC four-cylinder engine with direct injection. Your grip will be sure when you grab hold of the leather-wrapped steering wheel and shift knob. Every shift will be precise when the soles of your shoes come into contact with aluminum pedals. And whether you go for the purist six-speed manual transmission, or the enhanced dual-mode paddle shifters in the CVT model, the sport trim stays true to its namesake and provides a driving experience that is just too good for the segment. The eighteen-inch wheels enhance grip and road presence, an underbody spoiler kit improves aerodynamics and appearance, and the fog lights improve visibility-either for regular night driving, or spirited adventures on curvy roads. The rubber on the eighteen-inch wheels chirps as you fly through the gears, and as the turbo spools, you realize that the 2017 Honda Civic Hatchback is tame when needed, and a ferociously quick and engineering marvel when wanted.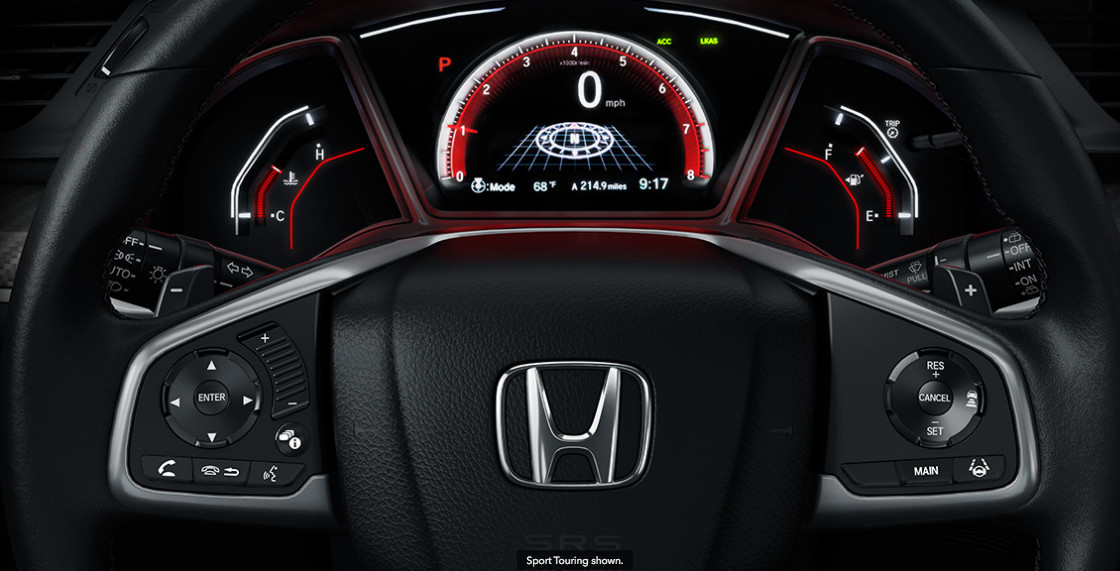 Modern Integration
Honda understands that the everyday driver is one with technology, so they have integrated technology into the new 2017 Honda Civic Hatchback. One feature that would keep Goldilocks happy would be Apple Car Play and Android Auto. Apple Car Play and Android Auto allow ios and Android users to control their phones' functions, yet never take their eyes off the road. With access to music, messages, maps, and more, the driver will always stay connected to the road, as well as their phone's media. Available Honda Sensing safety features warn you about leaving a lane without indication, brake if an accident is inevitable, provide you with real-time video of the lane you wish to enter, and adapt your cruise control to keep you safe. Additionally, the new Honda Civic Hatchback uses advanced compatibility engineering body structure, smart vent airbags, vehicle stability assist, and a multi-angle rearview camera.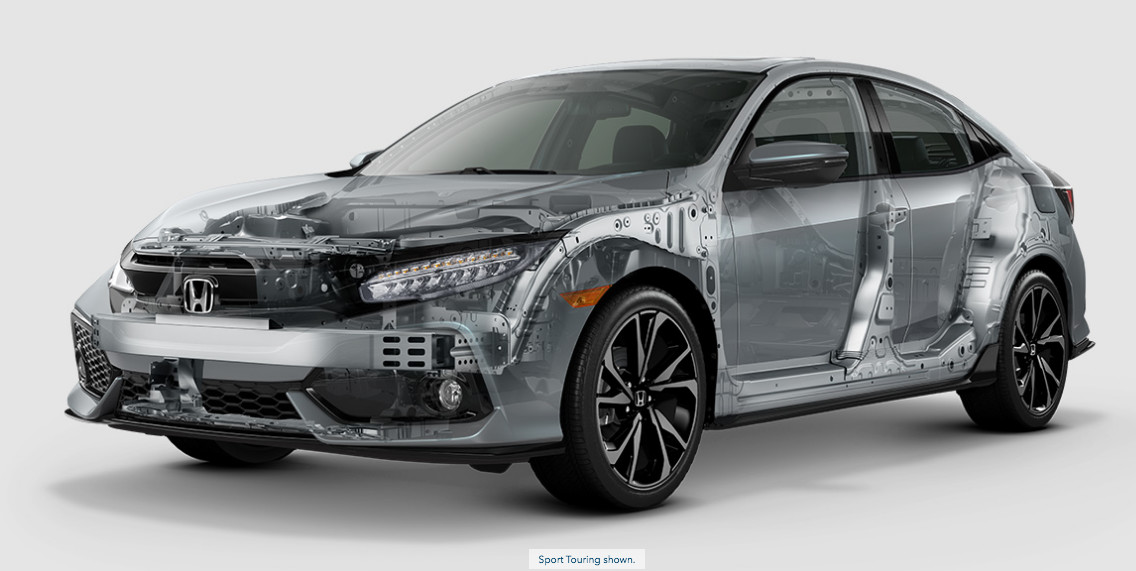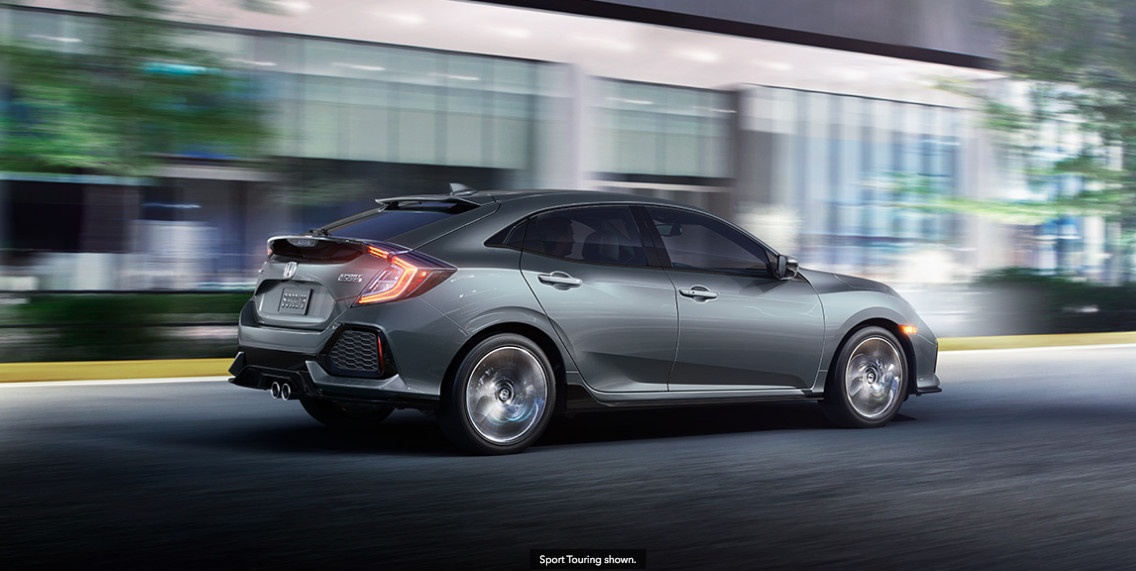 Yes, the hatchback model offers unique styling and a sporty appearance, but it also offers something that only a hatchback can offer . . . room. Sixty-forty split is a convenient way to fill your 2017 Honda Civic Hatchback with passengers and cargo, in any configuration you like. As a hatchback, it's taller than other models, therefore you can stack things all the way to the top-quite literally! Family fun day? No problem. Just pack the picnic basket, and a suitcase full of clothes. You've a deejay gig tonight? The hatch will easily fit cases of gear, speaker stands, two speakers, and still leave you room to bring along your assistant. Did you say groceries in bulk, a new printer, and picking up Little Johnny from the Science Fair? One word: easy.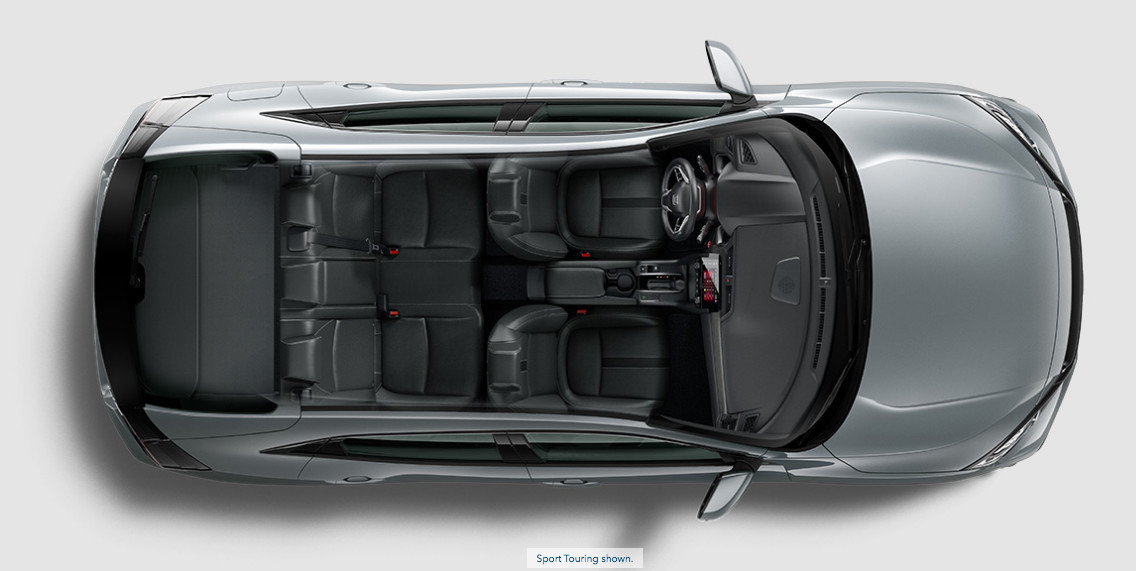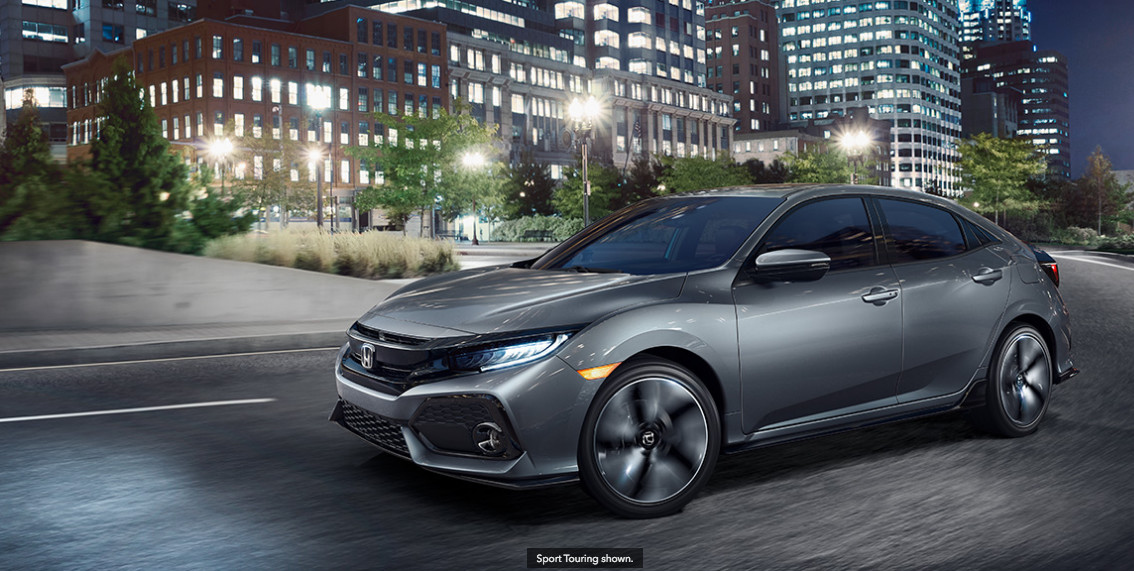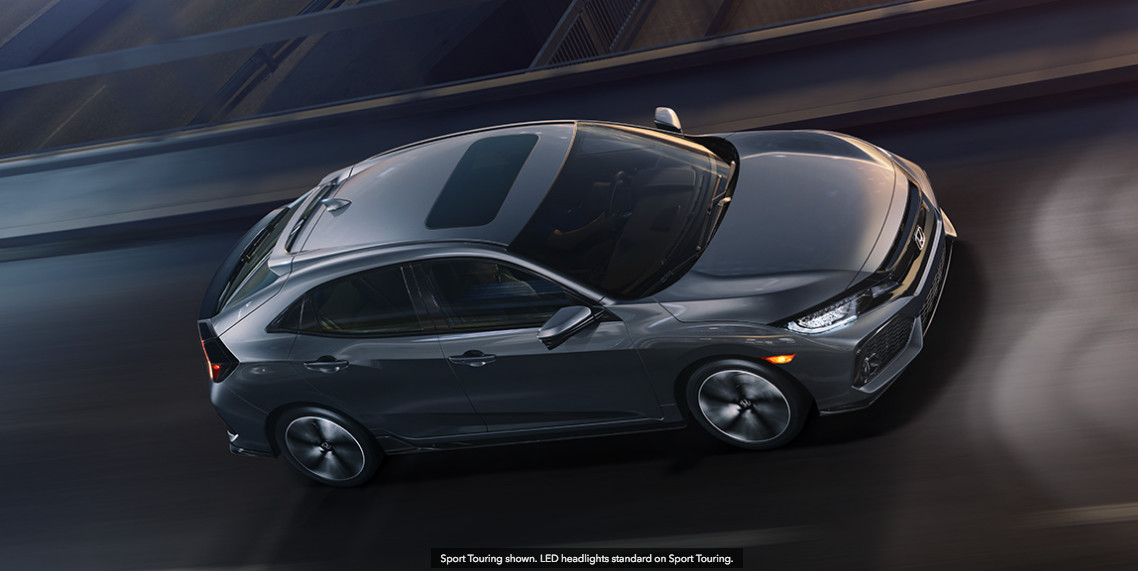 Because many people need the room. Because many people want a modern vehicle, at a modest price. Because many people just can't commit to another boring drive. Just because. Honda's name carries a lot of clout, and the 2017 Honda Civic Hatchback wears the "H" badge proudly and deservedly. One can buy mods and make the hatchback fit for the track, or buy mods with the "Genuine Honda" stamp and keep the hatch outfitted with Honda accessories. Either way, the driver will be happy to sit in cloth or leather seats (depending on the trim level), and enjoy the peace of mind that comes equipped with all Hondas. For what the 2017 Honda Civic Hatchback offers, you'd think the price tag would break the bank, but hatchback offers security, reliability, room, modern technology, and all at a price that seems too good to be true. Let the good folks at Keating Honda help you select a 2017 Honda Civic Hatchback that fits you. The stress-free buying or leasing experience will result with you behind the wheel of a hatchback that's just right.